Amu Plaza Miyazaki / "Dan-dan" Terrace Open to the City 

Year: 2020
Location: Miyazaki
Area: 2,500㎡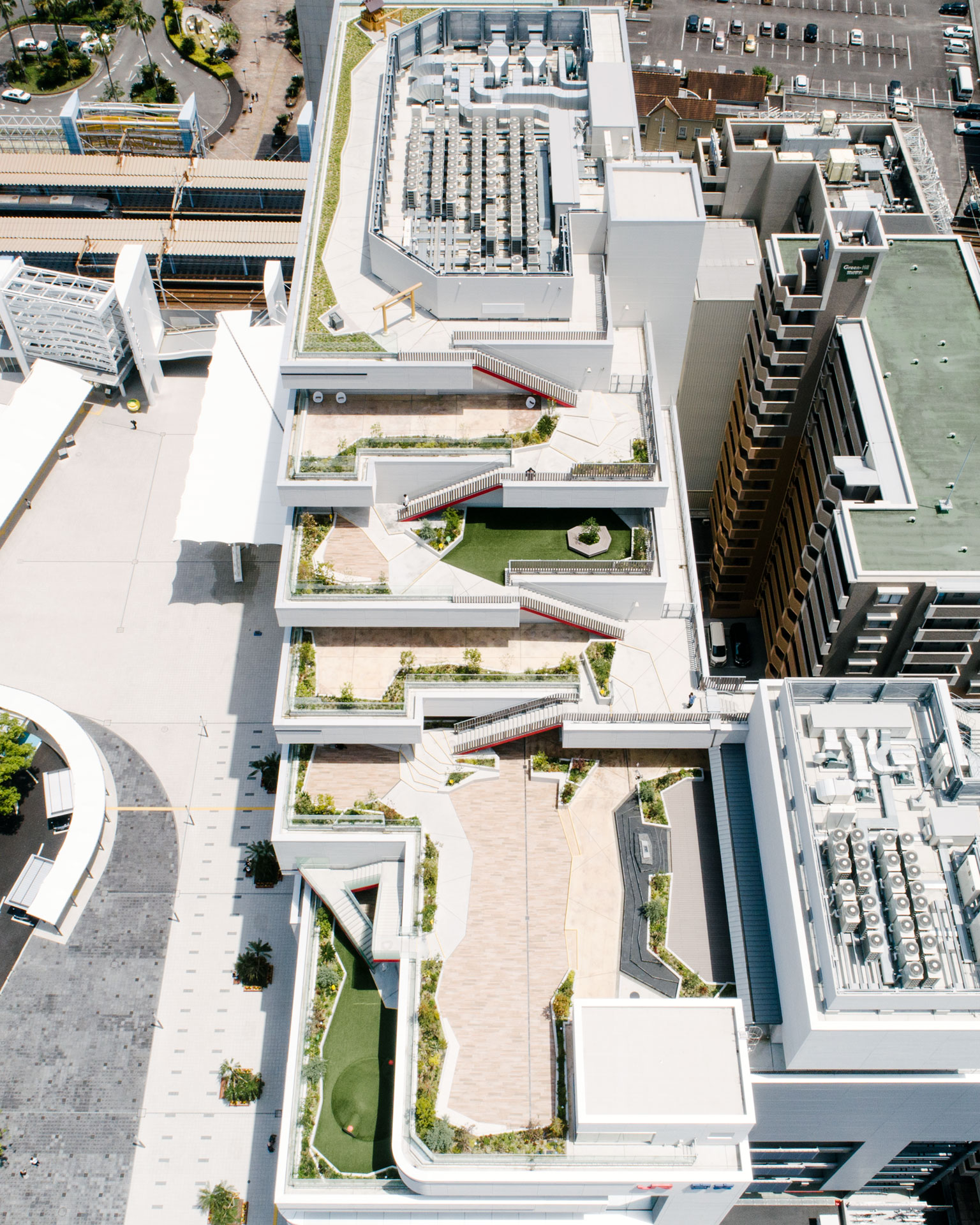 "Dan-dan" Terrace Open to the City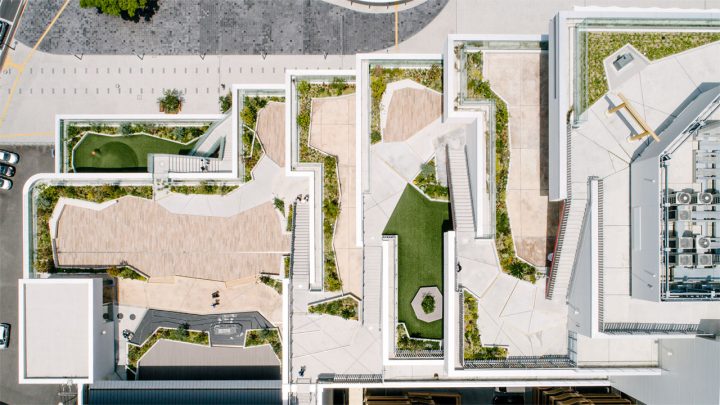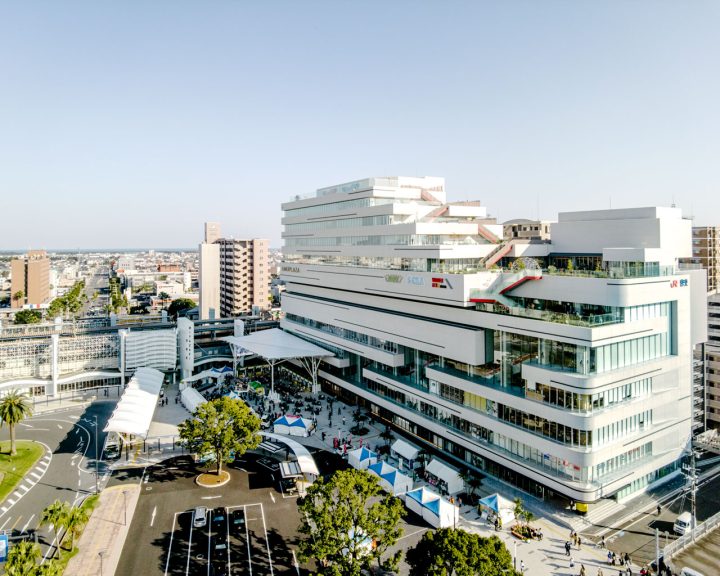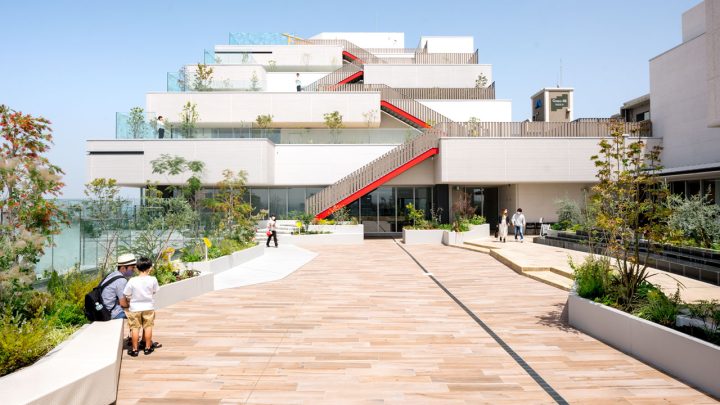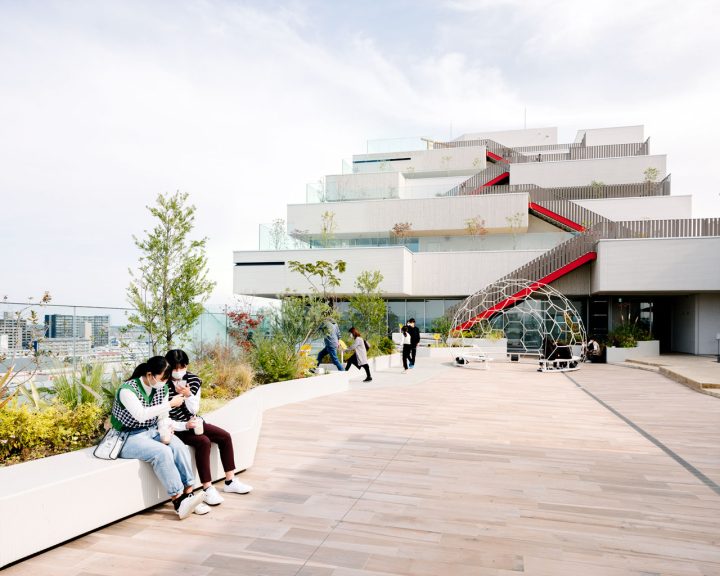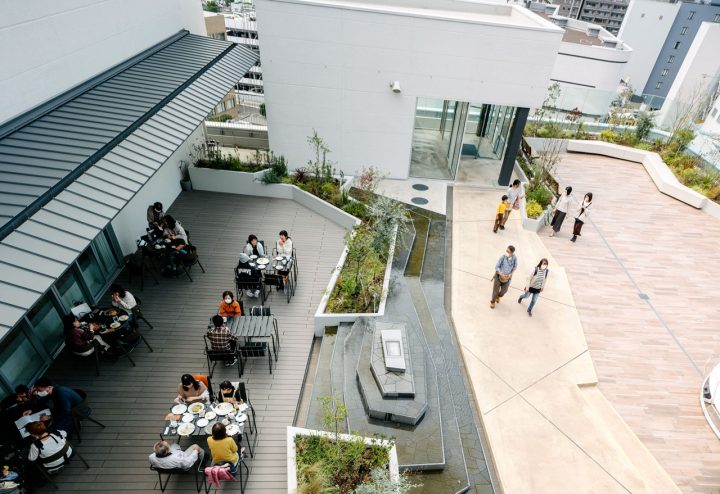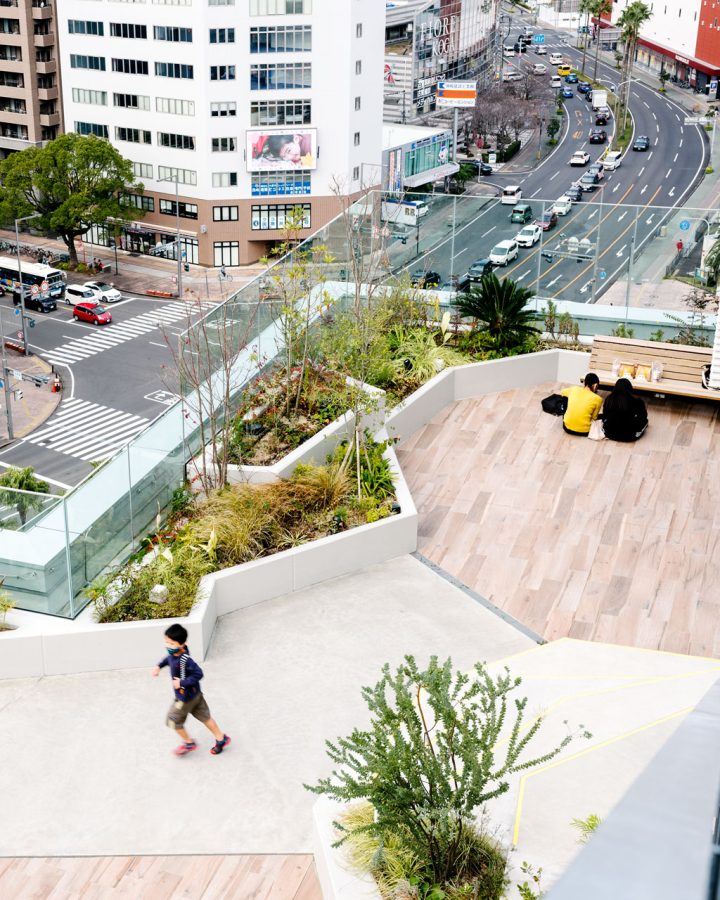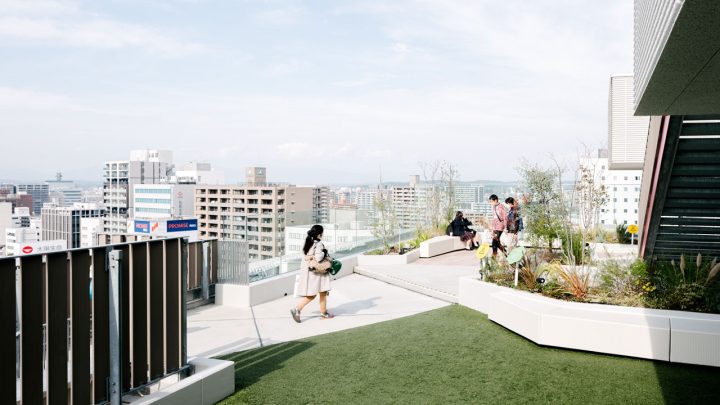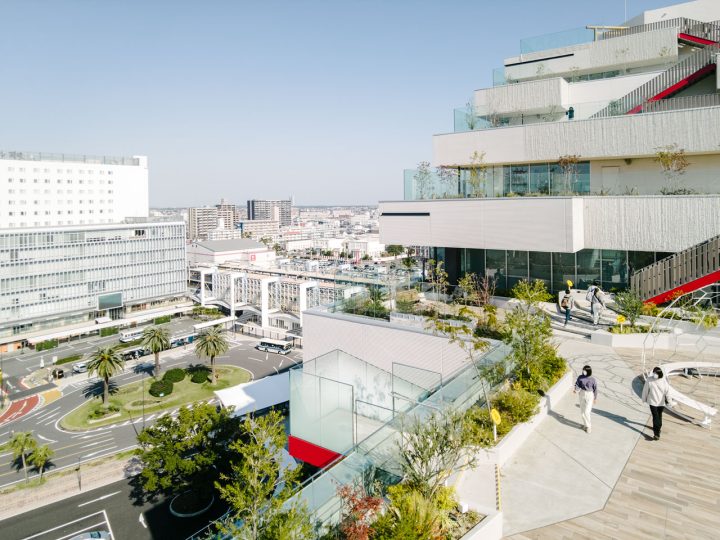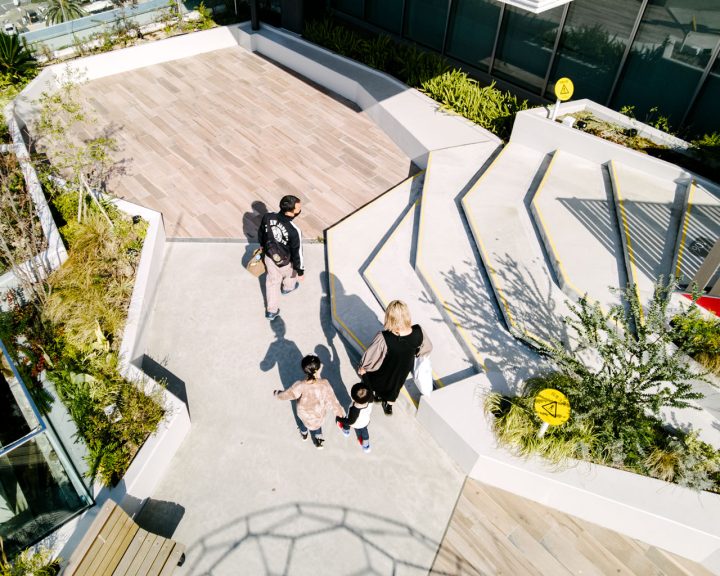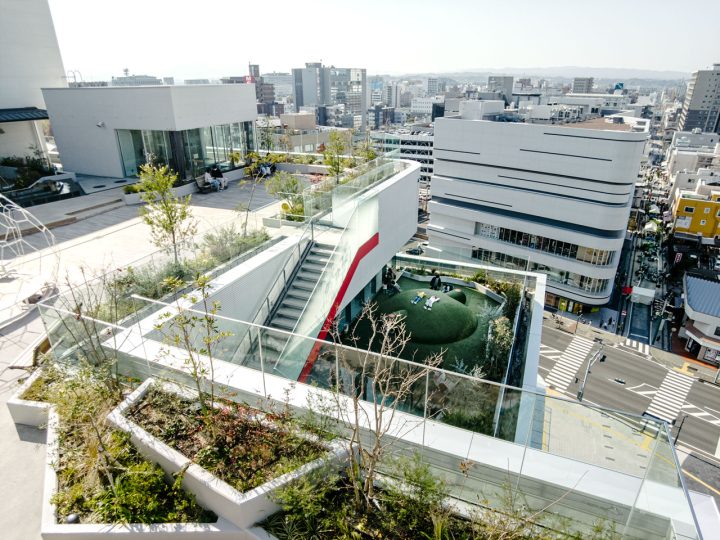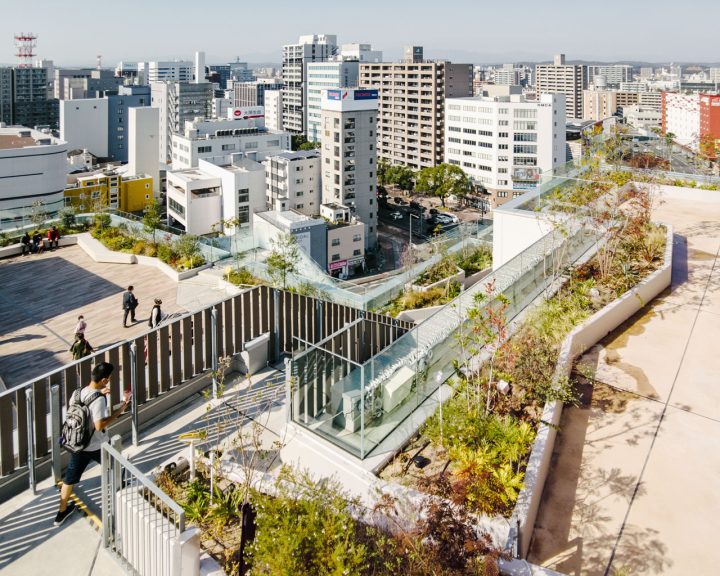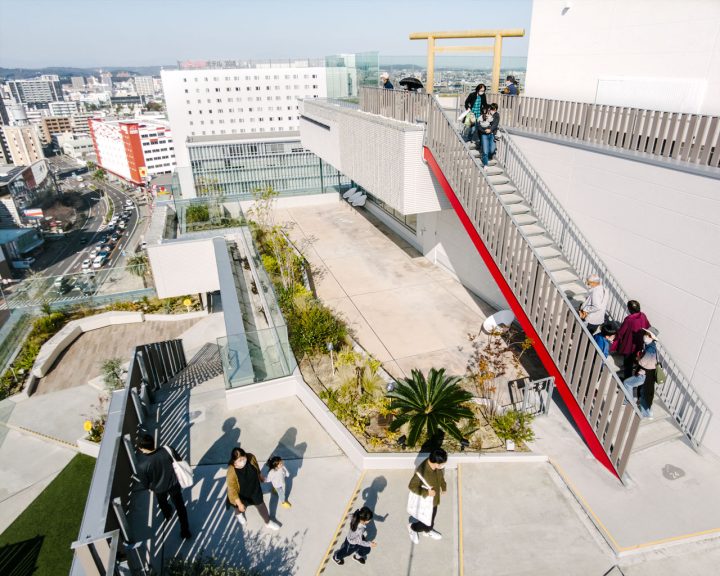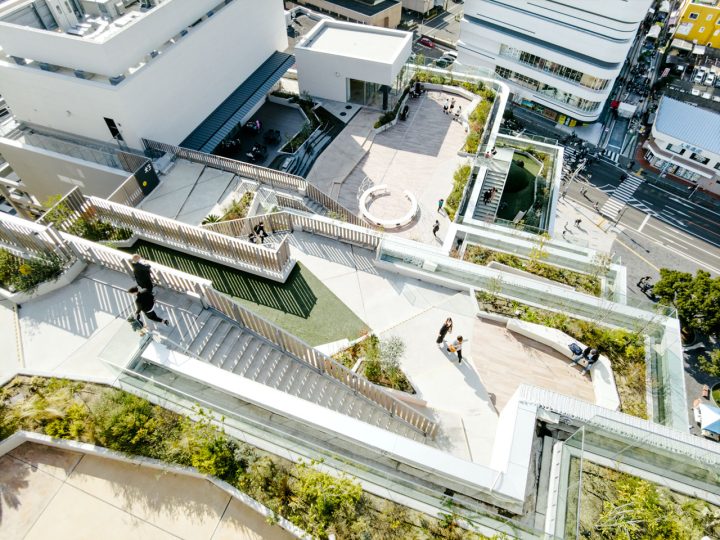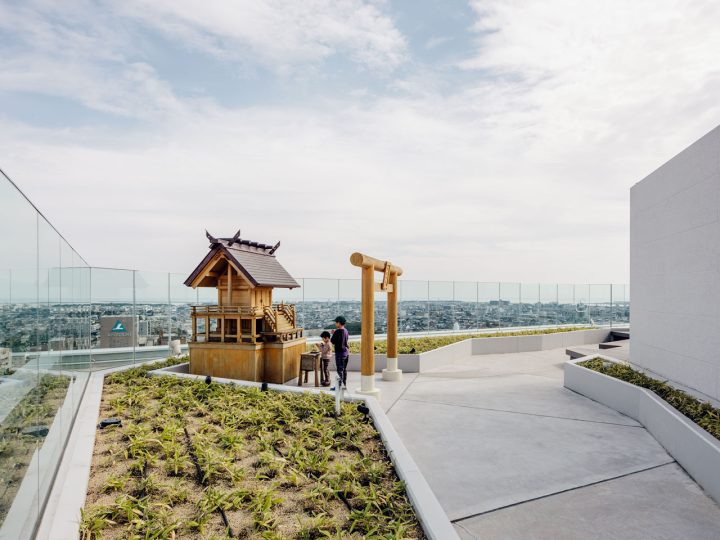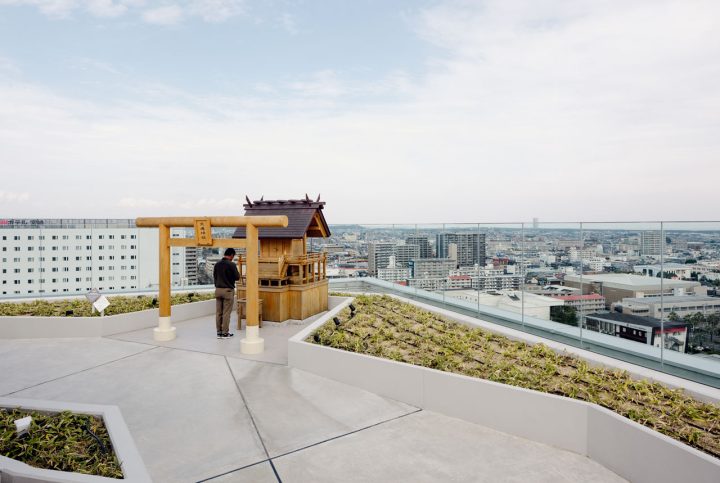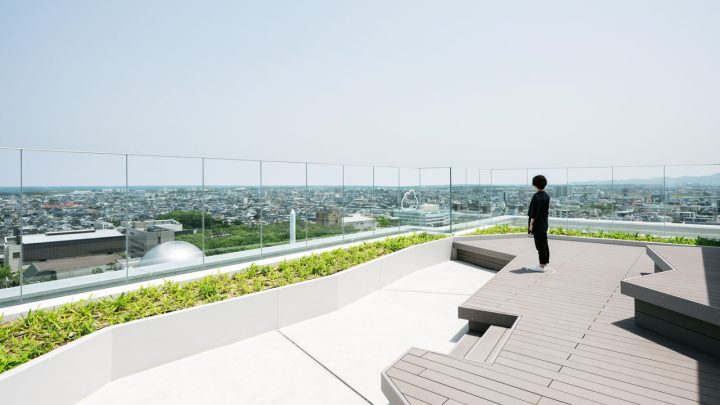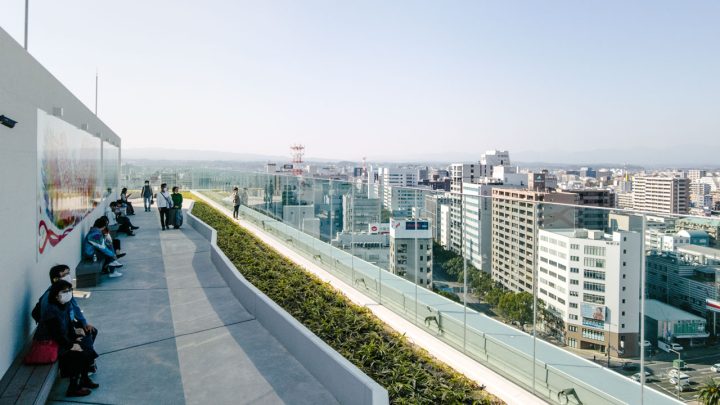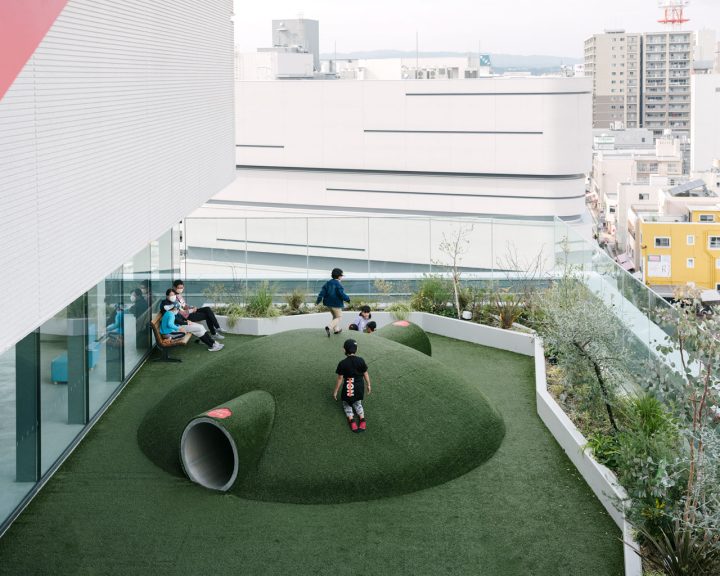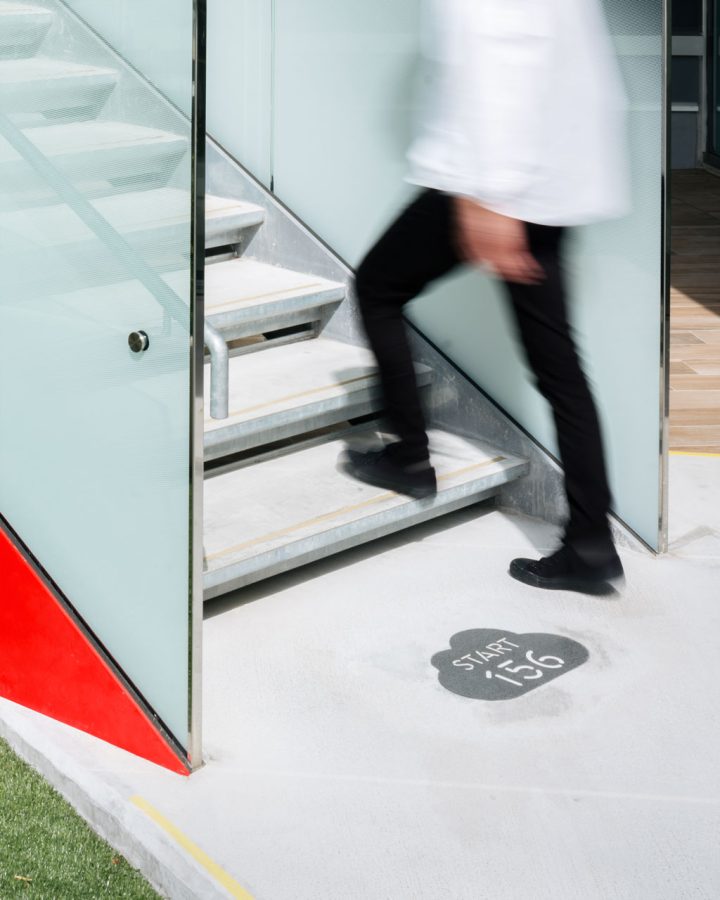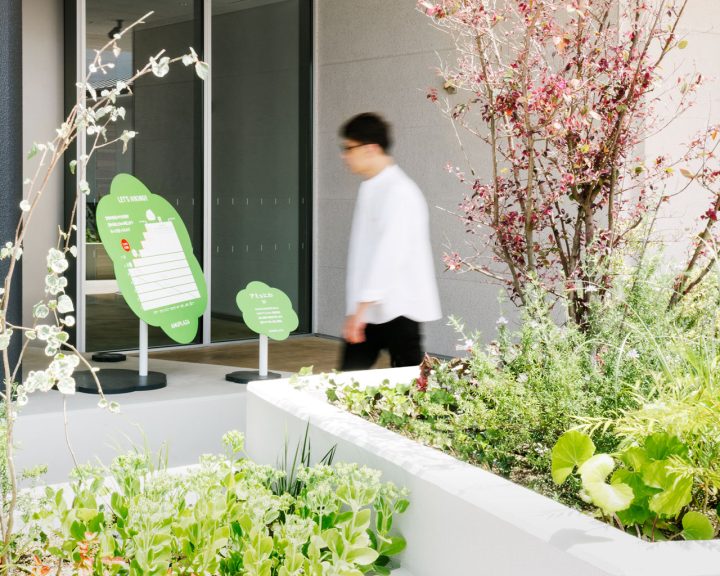 Date
Year: 2020
Location:宮崎県宮崎市
Area:2,500㎡
Client:Kyushu Railway Company, Miyazaki Traffic
Architecture:Kume Sekkei Co., Ltd.
Category:Office & Commercial Facility
Photo:YASHIRO PHOTO OFFICE
竣工:2020
所在地:Miyazaki
面積:2,500㎡
事業主:九州旅客鉄道株式会社・宮崎交通株式会社
建築設計:久米設計 九州支社
カテゴリー:業務・商業
撮影: 八代写真事務所
"Dan-dan" Terrace Open to the City
Amu Plaza Miyazaki is a large-scale commercial complex built in front of JR Miyazaki Station. This project aims to revitalize the entire city by generating a fresh "liveliness" through the redevelopment of Amu Plaza Miyazaki as well as the West Entrance Plaza at Miyazaki Station and its surrounding area, and by creating synergy with the Tachiban-dori area that attracts many visitors. Miyazaki Prefecture and Miyazaki City actively took part in the redevelopment of the plaza, thereby bringing private and public sectors together to undertake community development.
The stepped volume of the building created by relaxing the strict setback regulation evokes the vernacular landscape of Miyazaki, home to some of Japan's most beautiful terraced rice paddies, which inspired us to set "dan-dan" as the design keyword for the landscape. The word "dan-dan" (段々) refers to terraced rice paddies; "dan" (暖) means "warmth," expressing the mild climate of Miyazaki known as the "Land of Sunshine" in Japan; and "dan-dan" (段々) also suggests a sense of heightened expectation and elation as the sky and sea gradually come into view as visitors ascend the stairs to upper floors. Visitors can enjoy the view of the sea, mountains, and the city of Miyazaki while walking up a series of winding paths to the Kotsu Shrine (shrine for traffic safety) on the "mountaintop" as if hiking up a small mountain. Colorful plants and trees suitable for the climate of Miyazaki are planted along the paths, integrating spaces where visitors can enjoy a variety of activities.
The 6th floor is an open playground with a tunneled hill and artificial grass for children and parents to play and have fun in peace. The 7th floor has an open space for events, a space softly surrounded by greenery, and a space that tenants can use as a terrace, all of which are loosely connected, with a stepped water feature that enhances and accentuates the rooftop garden.
The "office terrace" on the 8th and 10th floors, exclusive for offices, are expected to serve as a place for outdoor meetings as well as a refreshment space, thereby allowing office activities to exude out to the roof garden. A common coral tree (Erythrina crista-galli) is planted as a symbol tree to create a tropical atmosphere, and an area around the tree with benches and artificial grass was designed as a place for visitors to relax and unwind. The observation deck and the Kotsu Shrine on the rooftop offer a panoramic view of Miyazaki's lush mountains, sea, and cityscape.
Since its opening, the rooftop garden, named "Amu Niwa" (Amu's garden) and "Amu Sora" (Amu's sky) has been attracting many visitors including students on their way home from school as well as children and parents, enjoying their time. We hope that Amu Niwa and Amu Sora will continue to integrate into the daily lives of people in Miyazaki beyond the boundaries of a commercial facility as a park-like place open to the city.
まちに開かれた"だんだんテラス"
アミュプラザみやざきはJR宮崎駅前に建設された大型複合商業施設である。本計画はアミュプラザみやざきだけでなく、宮崎駅西口広場やその周辺も含めた再整備により新たな「にぎわい」を創出し、集客力の高い橘通エリアとの相乗効果によって、街全体の活性化を促すことを目的としている。また宮崎県や宮崎市も駅前広場等の再整備に積極的に参画しており、民間と行政が一体となった「まちづくり」が行われた。
厳しい斜線制限を緩和することによって生まれた階段状の建築のボリュームは、日本有数の美しい棚田が存在する宮崎の風土を連想させることから、ランドスケープのデザインキーワードを「だんだん」と設定した。「だんだん」は棚田を表す「段」、「日本のひなた宮崎県」とも呼ばれるように宮崎の温暖な気候を表す「暖」、そして利用者が上階へと歩を進めるにつれて、だんだんと空が近づいてくる、だんだんと海が見えてくるといった湧き上がる期待感や高揚感も表現している。
利用者は宮崎の海や山、街の風景を楽しみながら、小高い山をハイキングするように「山頂」の交通神社まで、つづら折りの路を登っていく。路沿いには宮崎の環境に適した色とりどりの植栽を施し、利用者が様々な過ごし方ができるスペースを融合させている。
6Fはトンネルのある築山や人工芝によって、親子連れも安心して楽しむことのできる遊び場として開放している。7Fはイベント等も行える開放的なスペース、柔らかく植栽に囲まれたスペース、テナントがテラスとして利用できるスペース等が緩やかに繋がっており、階段状の水景が屋上庭園に潤いとアクセントを与えている。8Fと10Fに計画されたオフィス専有の「オフィステラス」は、屋外ミーティングやリフレッシュスペースの場として活用されることで、オフィス活動が屋上庭園へ滲み出ることを期待している。9Fには南国らしさを演出するアメリカデイゴをシンボルツリーとして植樹し、その周りにベンチや人工芝を設けることで、利用者がゆっくりくつろげるような居場所を計画した。そして屋上階には展望デッキと交通神社があり、宮崎の豊かな山や海、街並みを一望することできる。
開業後「アミュにわ」「アミュそら」と名付けられた屋上庭園で、学校帰りの学生や子連れの親子等、多くの利用者が思い思いの時間を過ごす姿があった。これからも「アミュにわ」「アミュそら」が商業施設という枠組みを超えて、まちに開かれた公園のような場所として、宮崎の人々の暮らしの中に溶け込んでいくことを期待している。